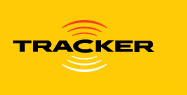 Receptionist / Switchboard Operator – Polokwane
Advert reference: track_000692
Advert status: Online
Apply by: 16 February 2022
Position Summary
Industry: IT & Internet
Job category: Reception and Switchboard
Location: Polokwane / Pietersburg
Contract: Permanent
Remuneration: Market Related
EE position: No
Introduction
Tracker requires the services of a friendly Receptionist / Switchboard operator in the Client Services department based at Tracker Polokwane Office.
Job description
Responsibilities:  
·      The incumbent is expected provide excellent service to internal and external customers.
·      Operate and direct all calls on switchboard.
·      Receiving and welcoming visitors and customers and contacting the relevant department for assistance.
·      General office administration.
·      Receiving and dispatching parcels and envelopes.
·      Liaise with internal staff/departments by ensuring messages and information is timeously and correctly processed.
·      Maintains security by following procedures; monitoring logbook; issuing visitor badges.
·      Assist with any other tasks or duties assigned by the Supervisor as the need arise to ensure exceptional and efficient service.
·      Assist in keeping the reception area clean and tidy, at all times
Minimum requirements
Skills/Knowledge:  
·  Matric coupled with a minimum of 1 year working experience in a Reception environment or relevant tertiary qualification.
·  Immaculately groomed individual with a friendly and energetic personality.
·  Speak and write English fluently.
·  A passion for customer service and a professional attitude at all times.
·  The incumbent should have excellent interpersonal skills and the ability to pay attention to details.
·  The ability to cope with a constant changing and pressurised environment.
·  Computer literate with knowledge of Microsoft Office
Benefits:  
Medical Aid, Provident FundPlease note, If you are not contacted within 4 weeks consider your application unsuccessful
Tracker South Africa